Liz talks with Ryan Sorley, CEO of DoubleCheck Research, about the value of understanding how your customers are won or lost, and how it helps improve your sales process.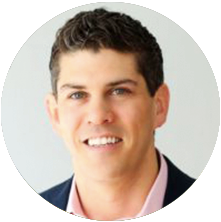 In this interview, Ryan explains what insights his clients are hoping to gain when they conduct win-loss research, and how those insights can help shape existing sales processes. He also walks us through how such interviews are done, and what the necessary steps your company needs to go through in order to get started with a win-loss program.
Ryan Sorley is the CEO, managing partner and founder of DoubleCheck Research, a win-loss analysis provider that designs and executes programs for companies that want to create customer-centric solutions and experiences that are more meaningful, well- aligned, and mutually beneficial.
Ryan focuses on improving his client companies' methodologies to achieve higher conversion rates, competitive advantage, growth and market share. He's no stranger to process improvement, having more than 15 years in the research and advisory space working with leading retail and manufacturing companies. He also served important roles with research firms Gartner, Forester and AMR Research.