As movies like Contagion and Outbreak are becoming real-life scenarios, cutting-edge technology companies are turning to artificial intelligence (AI) and machine learning to fight COVID-19. Their common objective is to speed up the development of new treatments to battle the spread of the virus. Today, we are going to focus on some of them.
Using AI to predict and detect the spread of the COVID-19 epidemic
A Canadian company specialized in AI was sounding the alarm and telling people to avoid Wuhan at the end of last year (December 31, 2019). This company named BlueDot uses artificial intelligence algorithms to identify disease outbreaks and announce where they may spread. The first predictions made by this company in December 2019 were correct. They identified several cities where the coronavirus spread after infecting Wuhan. If these predictions had been taken more seriously, they could have given the authorities and hospitals more time to prepare and fight the virus in a more effective way so as to reduce the spread of the outbreak.
China, which was the first country impacted by the virus, has quickly developed innovative solutions to limit its development. For example, the Chinese government has launched an AI "close contact detection" app that tells users if they have been near a person who has been confirmed or suspected of having the virus. To access this information, users have to scan a QR code with an app like Alipay or WeChat. People at risk are then advised to stay at home or inform local health authorities.
Social media can also be an effective way to collect data. An international team of experts at Harvard Medical School have turned to social media to track the spread of the virus. The team is using machine learning to comb through social media posts. The program is tracking social media posts that mention specific symptoms (like respiratory problems and fever) from a geographic area where doctors have reported potential cases.
To go further with the use of AI, Alibaba may have found an AI system capable of diagnosing the COVID-19. According to Nikkei Asian Review, the Chinese company promises to detect new coronavirus cases with an accuracy rate of up to 96% thanks to its new AI-powered diagnosis system. What is even crazier is that the system takes 20 seconds to diagnose a COVID-19 case, whereas human diagnosis usually takes 15 minutes (according to the report). This AI solution was trained on images and data from 5,000 confirmed coronavirus cases and has already been tested in 160 hospitals in China.
Using AI to speed the path to coronavirus treatment:
Through Big Data analysis, Vir Biotechnology has created AI and machine learning algorithms to predict how potential treatments would behave in the body.
On the other hand, a startup named Yitu, which focuses on medical imaging, deployed a system to analyze images from CT scans for coronavirus infection. The AI models gather all the symptoms to allow doctors to make diagnoses faster.
Conclusion
Whereas many companies are struggling to continue doing business (temporarily closing, switching to telework), others are taking advantage of AI to stay connected and reinvent their way of working. More and more companies rely on conversational AI and chatbots to deal with a growing number of customer queries (related to travel insurance, cancelled flights, store closings, parcel delivery etc). They use automated messages and natural language understanding to develop this kind of AI solution.
These few examples highlight how AI can improve the identification and response to new virus outbreaks and health issues in general. We can see that this strategy has proven successful since China is progressively emerging from its quarantine and hopes for a quick return to "normal" life.
In your opinion, what AI system would be the most relevant to develop during this health crisis? Send us your thoughts by posting a comment, reaching out to us via LinkedIn or writing us at contact@mediadev.com.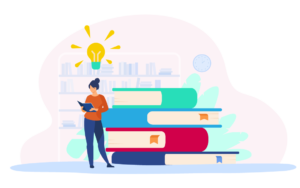 Get up-to-date marketing insights straight to your inbox!