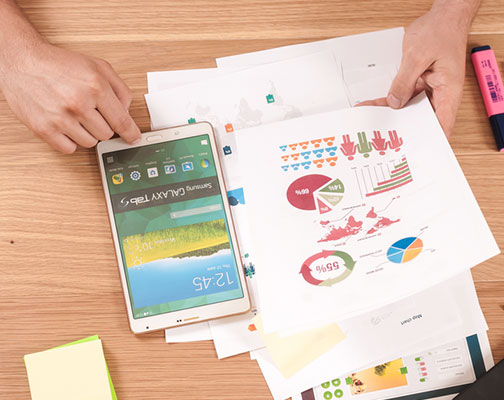 Generate more 

high 

quality

 leads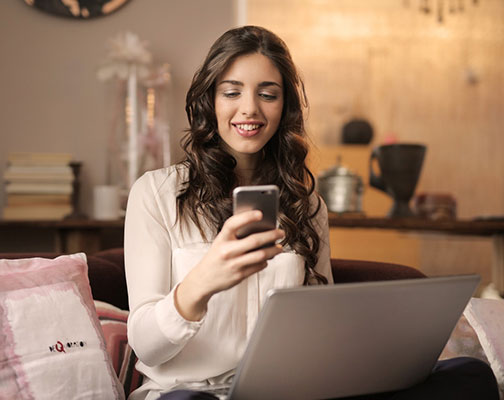 Conduct effective telemarketing, social and email outreach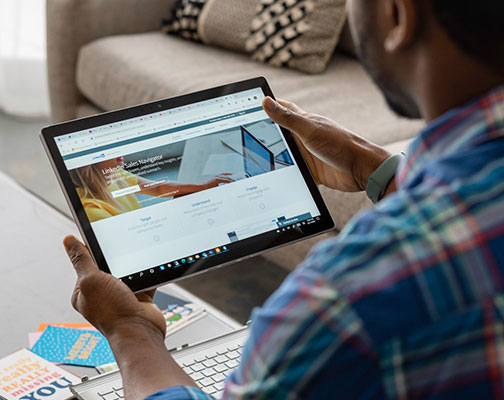 Build a network on LinkedIn to create online dialogues in a way that nurtures lasting relationships
LIZ LEMARCHAND
MediaDev COO
Liz is the Chief Operating Office of MediaDev, and has over 25 years' experience in B2B marketing for the tech industry. Liz's passion has allowed her to help thousands of independent software vendors grow their businesses globally. She has enabled her clients to create multi-million dollar sales pipelines and close business deals worth upwards of $80 Million USD.
She has taught Master's degree level leadership and marketing courses at prominent French Universities, and has published hundreds of articles in industry publications. After creating an extensive Resource Library geared to support software marketers learn lead generation best practices, she launched a podcast where she interviews other industry experts about marketing trends. She is very excited to showcase her thought leadership in a complete online Masterclass to help as many people succeed as possible!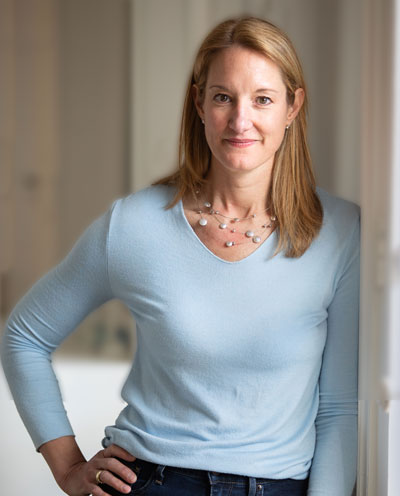 From struggling to high-performing lead generation marketer
 From stuck to getting past gatekeepers strategically
 From seen-zoned to engaged prospects
 From shy and unsure to navigating difficult conversations confidently
"Packed with resources!"

This course is so packed with lead generation tools and resources that are so useful especially for someone starting a career in B2B software industry as a lead generation marketer like myself! I'd pay $$$ just for those templates and scripts alone! The Prospects Database and Lead Report Templates have prompted and guided me several times to get the most important details and therefore have saved me time (and courage) from calling back again to ask all the other vital details I might've missed without those templates!
"Well worth your time"

For the Social Selling module alone, it's well worth your time. My social selling game on LinkedIn has improved because of all the practical tips and tricks shared on the course. The social selling profile template alone has made this course a valuable resource for B2B software marketers like me! I've learned how to tailor my LinkedIn profile specifically for effective social selling and I'm actually getting more responsive leads!
"A lot of practical lead gen tips and tricks!"

I appreciate how it tackles more practical lead generation tips and tricks from years of real-life outreach experience. It's so relatable, the examples have been ones I've experienced, and actually struggled with myself, and Liz addresses those common pain points that we, B2B software lead generation marketers have. I felt more confident in my outreach after taking this course! And for the price, you're, for sure, going to get way more than your money's worth!
"Shifted my perspective"

This course has changed the way I see lead generation. From always feeling scared before a call or sending an email, I now have a renewed perspective on how to tackle my limiting beliefs and ultimately how to cut the negativity cycle that has always hindered me from performing before. I now feel confident when talking to prospects ever since I've changed thinking, "this person will hang up on me" to "how can I present my perfect pitch in 30 seconds to keep them interested to know more of what's in it for them. How can I help them best?" There's a lot more practical strategies that was taught in the course that'll help you become better at lead generation. Totally life-changing shift!

3 modules, 12 lessons, 2 hours of video lessons
1-year unlimited access, Including video transcripts and audio files so you have the options to either read or listen to the lessons at your convenience.

Downloadable audio lessons
Complimentary to the video and text lessons, additional audio lessons are provided to help explain the topics further.

Lead Generation Worksheets
True learning happens with action. You'll have practical action steps for every lesson so you're sure to take whatever you learned into action.
COURSE BONUSES
In addition to full course access, you will also receive: 
FREE 30-minute one-on-one coaching session

 
Get mentored by experienced B2B software marketing experts who've trailed the path before you. We'll show you what works, how it works, and how you can avoid the mistakes we've already made. 
($250 value) 
Lead Generation 

downloadable 

r

esource

s
Templates, checklists, workflows, guides, scripts – proven and tested tools that have helped our high-performing lead generation specialists generate more high quality leads! 
(

$

1,187

 value

)

 
Buyer Persona for Software Vendors Template ($97 value) 
Prospect Database Template  ($45 value)
Lead Generation Workflow  ($25 value)
The Perfect Pitch and Email Message Template($125 value) 
Telemarketing Script Template ($175 value) 
Message Tree Template($175 value) 
Leads Report Template  ($45 value) 
LinkedIn Profile for Social Selling Template  ($150 value) 
The Ultimate Social Selling Guide for Software OEMs  ($350 value) 
TOTAL VALUE: $2,184 
Get it now for only $97!
THIS COURSE IS FOR YOU IF YOU ARE…
A B2B software marketer at the beginning of your career
 A general marketer planning to delve into B2B software marketing
 A business development representative looking to generate
  more high-quality leads to improve your sales pipeline
An Introduction to Outbound Lead Generation




What is a Lead?

Getting to Know Your Target Audience

How to Build a Database of Quality Prospects

Designing Your Outreach Strategy

Crafting the Perfect Pitch and Email Message

Executing Your First Campaign

Assessment of KPIs
Getting Started with Telemarketing Outreach

The Do's and Don'ts of Cold Calling

Soft Skills Development: the Tools You Need to Create Rapport, Get Past Gatekeepers and Engage Prospects

 

Omni-Channel Marketing

Lead Reporting – How to Write a Leads Report
What Is Social Selling and Why Is it Important?

How Is Social Selling Different from Social Media Marketing?

Getting Started: Creating a Remarkable Social Selling Profile

Building up a Network

Social Listening

Engaging with Prospects on Linkedin
 THIS COURSE IS NOT FOR YOU IF YOU ARE… 
Already satisfied with your lead generation performance 
An expert in B2B software lead generation 
Not in the B2B software marketing field 
An experienced B2B software marketer  
Only interested in the theories and not determined to take action 
Not yet ready to transform your B2B software marketing career
 Full of excuses
SOME OF THE COMPANIES WE WORK WITH
FREQUENTLY ASKED QUESTIONS